We have some exciting news here at Copper Creek! Two of our duplexes are ready to go under contract here in Grand Junction. We are opening up the rest of the community, so there will be a total of eight townhomes available in the form of four duplexes.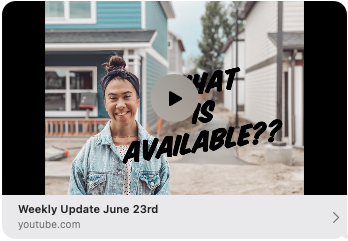 These will be move-in ready between now and the first week of August depending on the unit. If you are interested we suggest going under contract as soon as possible because these will sell very quickly. Feel free to set up a meeting with Naomi to do a walkthrough of the available units, get more information, and start going through the process of owning one of these townhomes. If you have any questions feel free to visit our website or give us a call at 970-985-8247.

Copper Creek Builders, LLC is a land development and construction company, owned and operated by Grand Junction locals Chris and Silas Colman, a father-son team who have been in business together since 2002. They begin each project with raw land in order to design a perfect fit between the homes, streets, and community features. For more information on our current projects please visit our website www.coppercreeklife.com. You can also schedule a visit with Naomi for more details.