There's only ONE duplex left in our Flat Top Townhomes filing! Our final duplex is our award-winning townhome from the parade of homes this year. Because it is a duplex, you would only have one neighbor on one side of your home. It also comes fully furnished!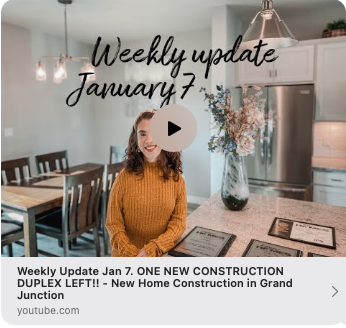 This home would be great for someone who is relocating and doesn't want the hassle of moving furniture, or it would make a great investment property! If you are interested feel free to give us a call at 970-985-8247 or visit our website to schedule an appointment. We look forward to meeting you!

Copper Creek Builders, LLC is a land development and construction company, owned and operated by Grand Junction locals Chris and Silas Colman, a father-son team who have been in business together since 2002. They begin each project with raw land in order to design a perfect fit between the homes, streets, and community features. For more information on our current projects please visit our website www.coppercreeklife.com. You can also schedule a visit with Naomi for more details.