For the last few months, we have been discussing our Flat Top Townhomes here at Copper Creek Builders. All of our homes in this filing have sold out, but there will be more opportunities coming to the Grand Junction area very soon. We are in the process of building more townhomes that will be available within the next few months!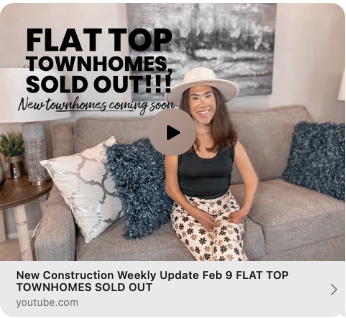 If you are interested in owning one of these townhomes, we will be posting new information and updates on our website and YouTube channel, so stay posted! We look forward to meeting you!

Copper Creek Builders, LLC is a land development and construction company, owned and operated by Grand Junction locals Chris and Silas Colman, a father-son team who have been in business together since 2002. They begin each project with raw land in order to design a perfect fit between the homes, streets, and community features. For more information on our current projects please visit our website www.coppercreeklife.com. You can also schedule a visit with Naomi for more details.